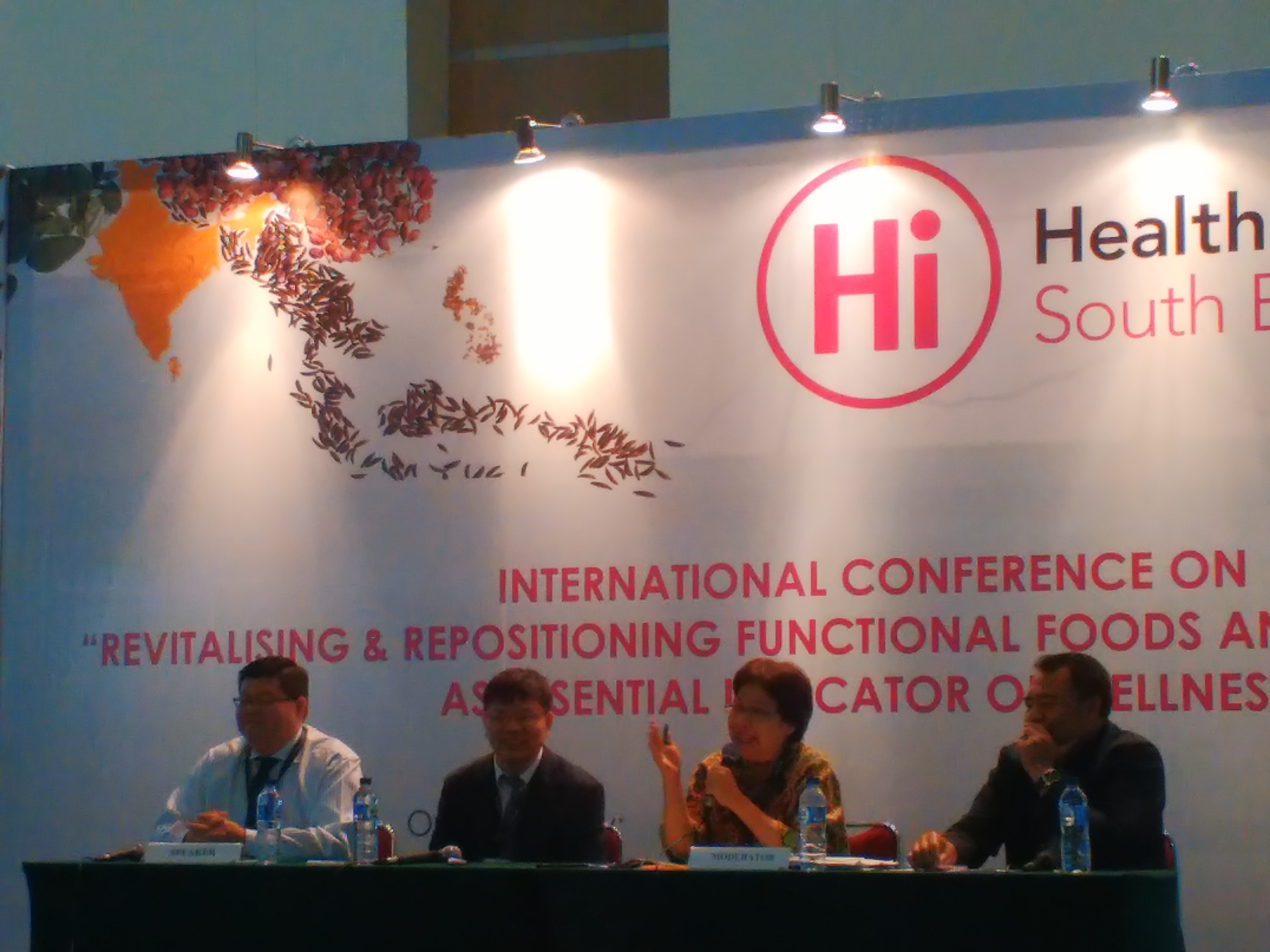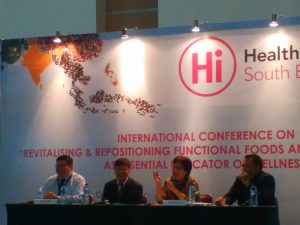 Tanggal 22-24 Maret telah diselenggarakan pameran dan konferensi internasional Health ingredients South East Asia (Hi SEA) 2017 di Jakarta International Expo (JIExpo) dengan tema Revitalising and Repositioning Functional Foods and Nutraceuticals as Essential Indicators of Wellness. Penyelenggara acara adalah Perhimpunan Penggiat Pangan Fungsional dan Nutrasetikal Indonesia (P3FNI) dengan menggandeng PT UBM Pameran Niaga Indonesia. Kegiatan yang didukung oleh The International Union of Food Science and Technology (IUFoST), Badan Pengawas Obat dan Makanan (BPOM RI), Asosiasi Pengusaha Suplemen Kesehatan Indonesia (APSKI), Perhimpunan Ahli Teknologi Pangan Indonesia (PATPI) dan SEAFAST Center IPB, menghadirkan peneliti dari berbagai negara untuk memaparkan hasil risetnya tentang perkembangan terkini prospek, tantangan dan peran pangan fungsional bagi kesehatan.
Ketua Perhimpunan Penggiat Pangan Fungsional dan Nutrasetikal Indonesia (P3FNI) Prof Dr C. Hanny Wijaya menjelaskan, Indonesia memiliki potensi sumber daya health ingredients yang besar untuk dapat dikembangkan dalam memenuhi kebutuhan para pelaku industri makanan dan minuman sehat. "Organisasi P3FNI dapat memberikan kontribusi kepada industri pangan di Indonesia dengan menjadi wadah bagi para penggiat dan profesional pangan Fungsional untuk bertukar informasi dan pengalaman yang pada akhirnya dapat meningkatkan kualitas hidup masyarakat Indonesia melalui tingkat kesehatan dan nutrisi yang lebih baik," tambah Prof Hanny biasa dipanggil, Food Scientist dari IPB.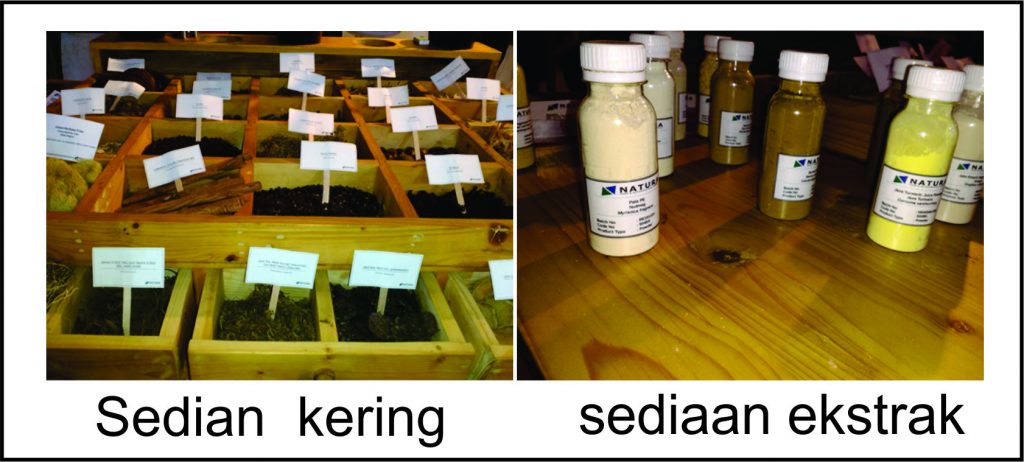 Trend permintaan pangan fungsional terus meningkat, demikian juga kajian dan riset pengembangannya juga sejalan dengan permintaan tersebut. Menurut Nielsen's New Global Health and Ingredient-Sentiment Survey yang dilakukan di 63 negara termasuk Indonesia, "Sebanyak 80% konsumen Indonesia menjalani diet khusus yang membatasi mengonsumsi makanan/minuman atau bahan-bahannya yang berbahaya bagi kesehatan. Sebanyak 89% masyarakat Indonesia juga mengurangi konsumsi makanan/minumuman yang tinggi lemak, gula dan karbohidrat. Hampir dua pertiga konsumen (64 %) menyatakan mereka bersedia membayar lebih untuk makanan atau minuman yang tidak mengandung bahan-bahan yang tidak diinginkan."
Peneliti lain menambahkan, pola hidup masyarakat modern yang semakin sadar akan pentingnya menjalankan pola hidup sehat, membuat kebutuhan akan bahan pangan yang praktis dan bisa memberi manfaat untuk kesehatan semakin meningkat. Sebut saja misalya daun stevia. Daun stevia merupakan salah satu contoh bahan baku pangan fungsional yang dapat dikembangkan dan dioptimalkan di Indonesia. Dengan potensi yang besar sebagai bahan pemanis alami, stevia layak dijadikan sebagai komoditas unggulan dalam pengembangan agribisnis dan agroindustri di Indonesia sehingga dapat memenuhi kebutuhan industri gula rendah kalori di Indonesia.
Agus Suyanto, STP MSi dosen Prodi Teknologi Pangan UNIMUS yang turut hadir dalam konferensi tersebut menjelaskan, "Indonesia adalah negara megabiodiversiti nomer dua di dunia setelah Brazil, memiliki kekayaan hayati yang besar termasuk pangan fungsional, merupakan potensi yang sangat baik untuk kesehatan. Oleh karenanya perlu dilakukan riset dan regulasi yang mendukung untuk menggali dan mengembangkannya menjadi produk pangan fungsional yang siap dikonsumsi oleh masyarakat." Ditambahkannya, berdasarkan hasil riset, peran pangan fungsional tidak hanya mencegah penyakit namun juga bisa menyembuhkan penyakit. Manusia yang sehat adalah aset bangsa, karena kalau derajat kesehaan meningkat maka kualitas SDM juga meningkat. Dari sisi pembelanjaan negara juga akan mengurangi biaya kesehatan nasional.
Luar biasa potensi sumber daya pangan fungsional Indonesia, sangat layak 'diuri-uri' dan dikembangkan untuk meningkatkan daya saing bangsa. (Gus/Admin).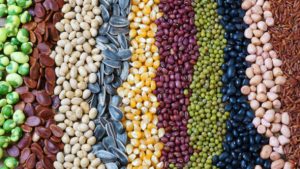 Berikut topik-topik hasil riset yang dibahas dalam konferensi HISEA 2017 untuk didalami lebih lanjut :
1st Day agenda :
Keynote presentation, Revitalising and Repositioning Functional Foods and Nutraceuticals as Essential Indicators of Wellness.
Plenary Session 1: A focus on the latest health market trends impacting on the South East Asian F&B industry
Digestive health and functional foods. Prof Chin-Kun Wang. Chung Shan Medical University Taiwan; President of International Society for Nutraceuticals and Functional Foods.
2017 Food and Drink Trends: South East Asia. Avanthi Ravindran, Senior Trend & Innovation Consultant – South East Asia, Mintel)
Functional Foods with the anti-allergy activity. Dr. Takuya Sugahara, Faculty of Agriculture, Ehime University, Japan.
Plenary session 2: Exploring the latest R&D in the SEA health F&B market
The influence of genetic and environmental condition on the active compounds of medicinal plants. Ir. Nurliani Bermawie (Indonesian Spices and Medicinal Crops Research Institute, Indonesian Agency for Agricultural Research and Development, Ministry of Agriculture)
Developing Local Indonesian Tubers as Sources of Prebiotic for Modulating Gut Microbiota of Modern Community. Dr. Winiati Puji Rahayu (The Indonesian Association of Food Technologist-PATPI).
Nutraceuticals and regulations around the health supplement. Patrick A. Kalona(Chairperson of APSKI, Asosiasi Pengusaha Suplemen Kesehatan Indonesia)
Concurrent Sessions I – Tackling weight management issues in South East Asia
New opportunities with Bifidobacteria and polydextrose in food and food supplements. Dr Anders Henriksson, Principal Application Scientist, DuPont Nutrition & Health
Balancing protein content in infant milk formula for a great start in life. Tanya Nguyen, Technical Application Manager, Friesland Campina.
Development of functional ingredient and its effect on health. Yunawati Gandasasmita, Head of Innovation & Development Centre at Kalbe Nutritionals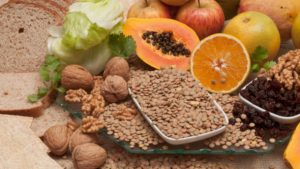 Panel discussion: Balancing the double burden of malnutrition in south east
What is causing the increasing rates of obesity within the region, particularly among children
Why is there a double burden of obesity & undernutrition? What are the factors causing this?
What are the health implications of obesity & undernutrition?
What policy changes need to be implemented in order to combat this issue?
How can the food industry play a role in tackling this challenge?
Moderator: Dr. Regina Moench-Pfanner, CEO, ibn360
Panelists: Bruno Kistner, Policy Director, Food Industries Asia
Concurrent Sessions II – Developing a successful business strategy for doing business in Asia
An in-depth look at the challenges and opportunities for international companies looking to break into the South East Asian market
Doing business in Indonesia: A regulatory update. Nurmia Agostina, Principal Consultant, Cekindo
Sensory evaluation in the development of functional food and nutraceuticals. Anton Apriyantono, Department of Food Science and Technology, Universitas Bakrie
The rise of the demanding consumer. Suresh Subramanian, Managing Director, Kantar TNS
Overcoming technical barriers to trade in South East Asia. Dr Siti Noorbaiyah Binti Abdul Malek, Executive Director, AFBA
2nd Day agenda :
Plenary session 3:
High throughput assay-guided isolation and characterization of bioactive constituents of tropical plants for functional food applications. Associate Professor Huang Dejian (Food Science & Technology Programme, National University of Singapore)
Application of translational research in natural functional food discovery. Raymond Tjandrawinata, Ph.D (Innovation and Scientific Development Director, Dexa Medica and Executive Director, DLBS)
Functional Food and Medicinal Properties ofCosmos caudatus Dr. Yaya Rukayadi (Department of Food Science, Universiti Putra Malaysia (UPM)
Concurrent Sessions I :
We are what we eat: global healthy eating trends. Rivan Wijaya, Associate Director-Consumer Insights, NielsenExploring growth in the South East Asian supplements market. Manas Tamotia, Partner, LEK Consulting
Resveratrol Enhances Intestinal Barrier Function and Ameliorates the Hydrogen Peroxide-Induced Epithelial Barrier Disruption. Yunika Mayangsari, Graduate School of Biosphere Science, Hiroshima University
Tracking changes in Omega 3 health claim regulations. Patrick Kalona (Chairperson of APSKI, Asosiasi Pengusaha Suplemen Kesehatan Indonesia)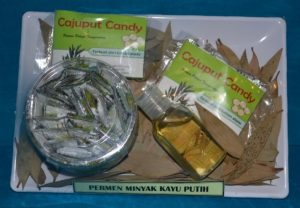 Concurrent Sessions II :
Antidiabetic Activities in vitro Of Bay, Pandan And Citrus LeafsAnd Their Combinations. Samsu U Nurdin, Research and Development Center for Nutrition, Health and Herbal, University of Lampung
The effects of different fermentation parameters on antioxidant activities and phenolic compounds profile of soy tempeh. Diana Lo, National Pingtung University of Science and Technology
The effect of anthocyanin extract on black rice (oryza sativa l.indica) powder drinks for antioxidant capacity and glycemic profile of type 2 diabetes mellitus elderly. Anjar Briliannita, Gadjah Mada University
Analysis of amylase inhibitor content, and characterizations of cassava variety (Manihot esculentaCrantz) adira -1 as a functional food. Eduan Effendi, Indonesia Institute of Sciences
Physicochemical characterization of resistant starch type v (rsv) from Manggu type cassava (Manihot esculenta) of oil and fatty acid modification. Irma Andriani, Bogor Agricultural University
R&D Workshop: a spotlight on innovation
Highlighting the Latest Scientific Developments in the South East Asian Functional Foods & Nutraceuticals Market
Antidiabetic activity of protein extracted from Clitoria ternateablue petal flower. Marstella Minelko, Atma Jaya Catholic University of Indonesia
Antihypercholesterolemic ethanol extract of tempuyung leaf (Sonchus arvensis) in propylthiouracil induced hypercholesterolemia in rats (Rattus novergicus). Aprilita Rina Yanti Eff, Faculty of Health Sciences, Esa Unggul University
Nutritional evaluation of ten foxtail millet (Setaria italica Beauv) genotypes as functional food alternative. Catur Fachul Ulum, Department of Agronomy and Horticulture, Faculty of Agriculture, Bogor Agricultural University
Studies of microencapsulated ascorbic acid in baked bread as functional foods. Addion Nizori, Technology of Agricultural Products Department, University of Jambi
Number One : Ensuring Full Adherence to Regulatory Authority as Key
Evaluation of phytochemical activities of aqueous and ethanolic garlic peel extract. Della Rahmawati, Swiss German University.
Antioxidative peptides of Tempe made from GM and non-GM soybean. Rusdah, Department of Food Science and Technology, Bogor Agricultural University.
The comparison of co-culture between dadih originated Lactobacillus casei casei R-68 and commercial Lactobacillus caseiagainst various food borne pathogens. Usman Pato, Department of Agricultural Technology, Faculty of Agriculture, Universitas Riau.
Andaliman (Zanthoxylum acanthopodium): A potential functional food ingredient from north sumatera. F.Irena R. Napitupulu, Department of Food Science and Technology, Bogor Agricultural University